Tour
If you're looking for related posts on your WordPress website, Related Posts for WP is the perfect plugin for you! We're so confident that you'll love it, we guarantee 100% happiness. If you're not happy with your purchase, we'll give you your money back within 14 days of your purchase. No questions asked.
Automatically Matched, Manually Tweaked
When you install our plugin, we'll setup related posts for all your posts via our setup assistant. While we'll do everything we can to setup the best related posts we can, it can happen you'd like to change some related posts. With Related Posts for WP you can easily remove and add related posts yourself by editing your posts in your WordPress backend.
High Performance, no Server Stress
Our plugin creates a smart cache of all of your related posts upon installation. This results in our plugin being extremely lightweight, causing no noticeable impact on page load times after installing it. Our plugin scales so well, it's even allowed by WordPress hosts like WP Engine.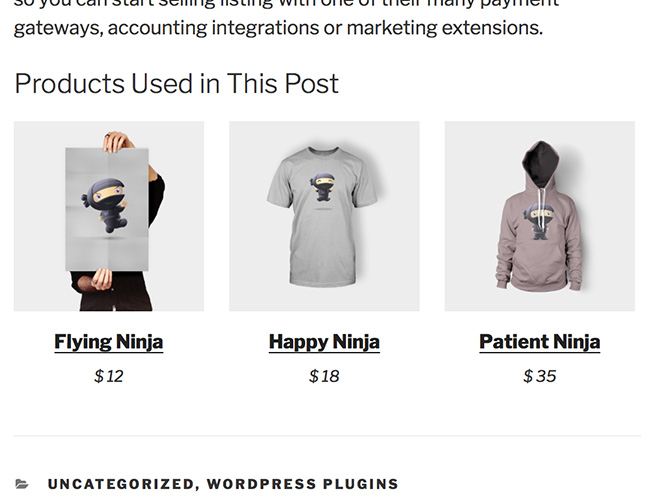 More Than Just Related Posts
What's better than related posts below your posts? How about blog posts with related products of your webshop? Or job listings with related jobs? With Related Posts for WP you can easily setup any post type to have related content of any post type you like. The possibilities are endless.
Drag and Drop Control Over Your Layout
Display your related posts the way you like by simply drag and dropping components in your WordPress backend. The plugin comes with 4 presets which you can change any way you like without ever coding a single letter.
Adjustable Weights
Maybe you're a blogger that's really consistent with adding tags to your posts. Maybe you're not tagging any of your posts. We all write post in a different way, so why do related post plugin search for related posts in the same way for everyone? Related Posts for WP allows you to easily select what elements of your posts are important to you. Resulting in even better related posts!
Support for all Taxonomies
On top of WordPress' default taxonomies like Categories and Tags, we support all of your custom taxonomies as well. This allows you to use relevant data like for example WooCommerce product categories when finding related posts.
We Speak Your Language
Related Posts for WP is not just translated in many languages, it understands them. The plugin has build in known stop words per language, allowing it to really understand what you're writing about. This way we can find even better related content for you.
Self Hosted, Own Your Data
We don't send your content anywhere. Your content is parsed, cached and served from your own server. This means that your website will not slow down with external requests and your data is not parsed or stored by a third party.
After Post, Widgets & Shortcodes
You can have your related posts automatically appended below your posts, insert them via a shortcode or display them in any of your sidebars with our widget. Because of this you can display your related posts any way you like, anywhere you like.